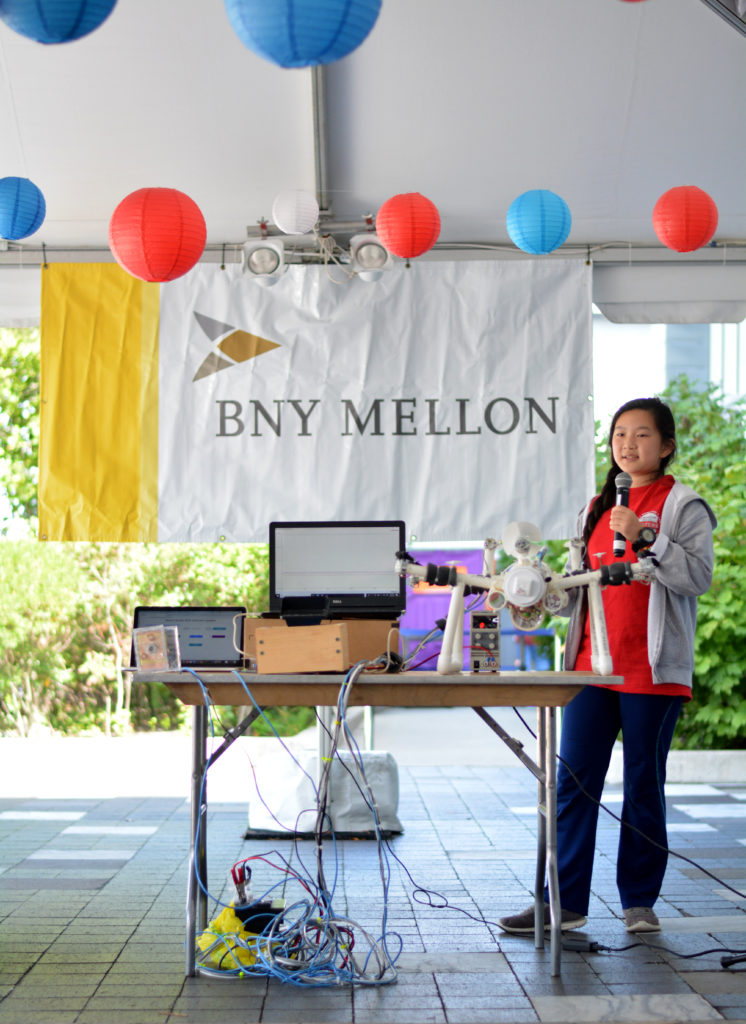 Exhibitor Application
Be a 2019 Exhibitor
CreatedBy Festival, much like a con, expo, or Maker Faire, is an opportunity for your organization, company, makerspace, fablab, studio, grad-school project, or household kitchen table to show off what you do and how you do it! While your booth/exhibit may sell products, this is not a trade fair. Rather, CreatedBy is a showcase and venue for sharing your process and project. We especially value exhibits with a hands-on component– projects that allow visitors to try something out or create something, rather than just watch something. Exhibitors can be any age, and exhibits can be geared towards an age! There are three phases of the event – you can exhibit at one, two, or all three phases of the event:
Friday October 25th, 10am – 5pm: Elementary school students, educators, and exhibitors will come together for a full day of robust workshops, hands-on activities, and fun STEAM programs at Boston Children's Museum. During the day on Friday, CreatedBy will host some of our community's prominent education-focused and education-technology organizations to teach, share, and inspire the visiting school groups.
Friday October 25th, 5pm – 9pm: Let the party begin! Featured exhibitors will bring an array of demonstrations, activities, and spectacles to kick-off the CreatedBy immersion into STEAM principles and applications. All ages are welcome to visit and exhibit!
Saturday October 26th, 10am – 5pm: We continue where Friday left off, with even more exhibitors, activities, take-home projects, and hands-on fun! In addition to a variety of artists and performers, you will see roboticists, 3D fabricators, augmented and virtual reality innovators, textile artists, metal-forging, and much more! Come see what is CreatedBy innovators and creative thinkers from across the region.
If you have any questions about your application, please email us at contact@CreatedByFestival.org
*CLICK HERE* to Apply to be an Exhibitor at CreatedBy Festival 2019!